What if you see something that the farm might want to know about?
Our chatters have been a great help in alerting the farm crew of significant issues such as goats going into labor, or goats escaping from their pens. The following is intended to improve the efficiency with which important information can be passed on from chatters to the mods and farm crew.
Be aware that the mods are not necessarily continuously watching the cam or the chat. Many times a mod may only notice a comment a few minutes or more after it is posted. Using the "@" along with the names of any mods you think may be monitoring the chat may allow them to see the message more quickly.
If you see something significant on cam that prompts you to contact a mod, please consider providing information such as the following:
CAMERA NUMBER
#1 – Nigerian Dwarf outdoor pen
#2 – Alpine outdoor pen
#3 – Inside barn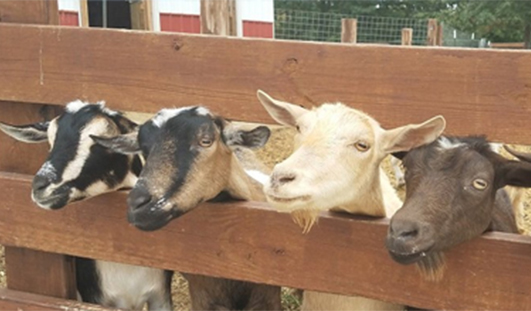 The timestamp is very helpful for allowing the mods and/or farm crew to more quickly review the situation, making it easier to determine what action may be required.
Thanks for your help!